By:  Mikayla Pieper '17
Otterbein PRSSA Social Media Manager
My name is Mikayla Pieper, and I'm a sophomore public relations major with a minor in political science at Otterbein University.  My main goal is to work on political campaigns as a communications director or something along those lines in the future.  I have a strong interest in governmental communications and never really thought about broadening my horizons to a public relations agency like Fahlgren Mortine… that is, until I visited.
I am a member of Otterbein PRSSA and newly elected social media manager for the Chapter, and I learned of the "field trip" to Fahlgren Mortine through attending meetings.  I really hesitated on going because a public relations agency is not where I specifically envisioned myself working at after graduation, but I was urged to simply try it out, so I did.
Keep in mind, my dream is to work on a campaign, and although they look glamorous on television, that is far from the truth.  I interned for a campaign recently and was working on a fold-up table in the basement of an old church; not exactly glamorous, right?
As soon as I walked into Fahlgren Mortine, I knew it was going to be a complete 180 degree turn from what I was used to.  The building and décor were all very modern and welcoming.  The associates and tour guide were all very kind and enthusiastic about showing almost 20 of of us Otterbein students around the building as soon as we walked in.
I knew that agencies dealt with many different types of communications and marketing, but after my tour, Fahlgren Mortine changed my vision of what I thought a public relations agency was.  All employees I talked to had nothing but good things to say about the company and expressed their love for what they do.  We toured the advertising, marketing, communications and customer relations departments and were taught how they are all woven together to achieve a common goal: help the customer succeed.
So this "field trip" taught me a lot. It showed me what an agency really was and what kind of work gets accomplished there.  It also inspired me to find a job that I love and feel passionate about, just like the associates at Fahlgren Mortine.  Last but not least, it taught me to be open minded when searching for internships and jobs.  I had my mind made up on what I wanted to do in life, but now that I've stepped outside of my comfort zone and experienced another avenue of public relations, I have learned to explore new routes in the communication field, and I am excited to see what the future has in store.

Thanks so much to Fahlgren Mortine and its staff members
for giving Otterbein PRSSA members a great experience!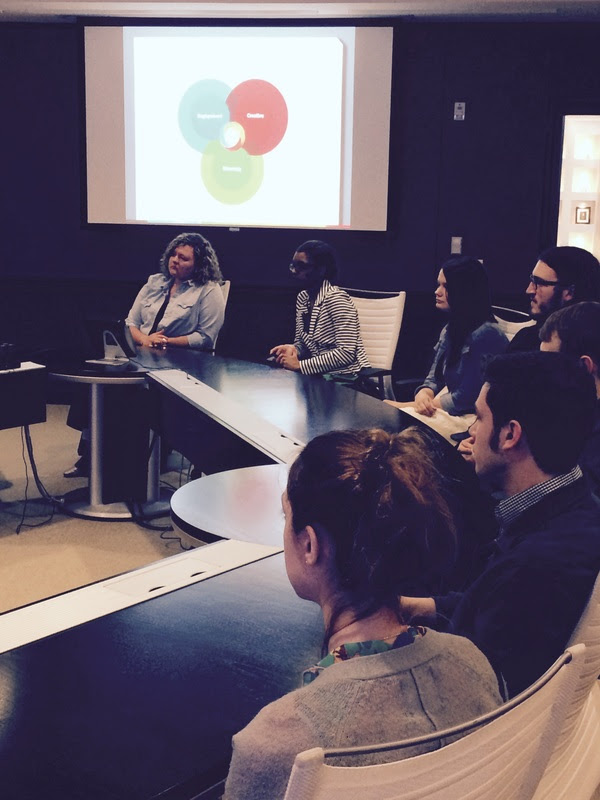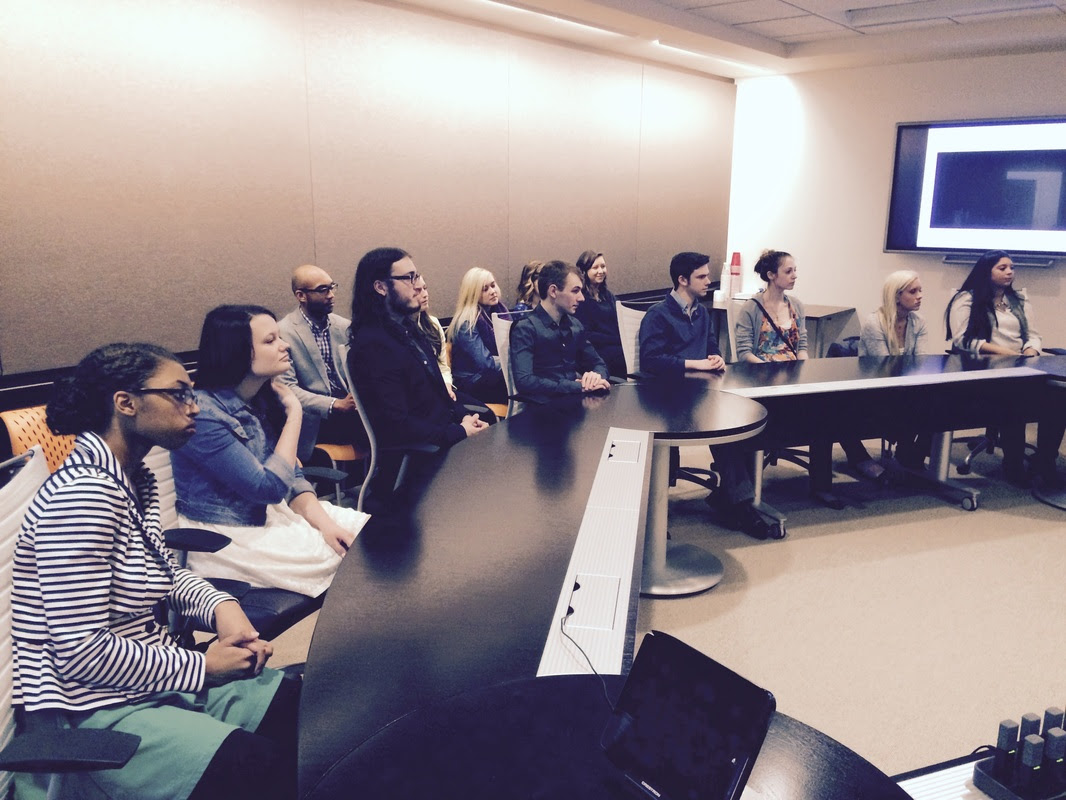 Photos by Dan Steinberg, Otterbein PRSSA Faculty Adviser